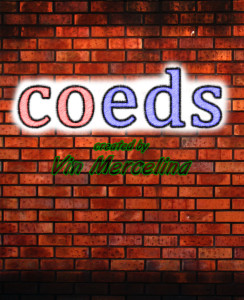 Status: HIATUS
COEDS is a web series I created with the support of ISN Leiden Theatre Group and their actors.
The story follows eight international students at the Leiden University who at first meeting hate each other, but then must learn to put aside their differences in order to work together for the rest of the semester.
The first season is set to premiere in september 2015 on the YouTube Channel of vinFILMS. Each episode is about 5 to 10 minutes long and all of them were filmed on location at the Leiden University.
Production of the series began in spring 2015 and concluded just before the start of the summer of that same year. If all goes well, the production for season 2 will began at the early start of 2016.
The series has eight main characters and several recurring characters that may or may not become series regulars themselves. It all depends on how season 1 goes.